Mundane Marcadia: The Illusion of Choice.
by Tasmin Randall
Welcome to Marcardia, which looks a lot like a small Eastern Cape town of a similar name, nothing like a pastoral Greek Province, and only a bit like the 1980s.
Join in the mundanity of choices provided by an international lock-down while we go round and round in circles in a suburban home. Immerse yourself in the lack of surety provided by presidential speeches, which had us PINNED to our seats for a brief moment. Fight your way to the corner store for supplies. Zoom off for essentials to ditch the feeling of confinement. Engage with a flawed virtual realm that reflects the dysfunctionality we call 2020, a year in which we all felt the cards were stacked against us. Marcardia is just Pac-ed with the illusion of choice.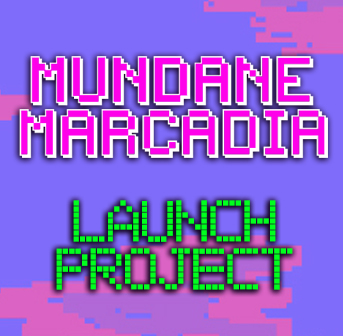 For optimum resolution and interactive experience,
this project is best viewed on a Computer.

**If the second page has a black bar at the top, it is because your permissions settings are blocking AutoPlay for Sound and Video.  Please follow the simple instructions specific to your browser below and refresh the page.