Rhodes Fine Art
Graduate Showcase: 2020
A MESSAGE FROM THE BFA CLASS OF 2020
The Class of 2020, an eclectic group of artists, ends a journey with many ebbs and flows, wins and losses. This final exhibition is the culmination of four years of change, exploring memory, looking ahead and introspection. Students followed an organic evolution of their work following process as a principle. The multi-media works range from: colonial family histories to imagined decolonial futures, digital realities to township narratives, home and self-realization, among a dazzling body of works.
The graduating class has, like the rest of the world, faced unprecedented challenges during a global pandemic. However, this year's class allowed these challenges and changes to distill their themes and modes of art production. This principle centering process, catalysed a space for each artist to accept and adapt to a myriad of difficulties. Although a physical exhibition has been relinquished in favour of a virtual alternative, as the Class of 2020, see this as an opportunity to re-conceptualise this new normal by bringing the exhibition to the homes of you, our audience.
Class of 2020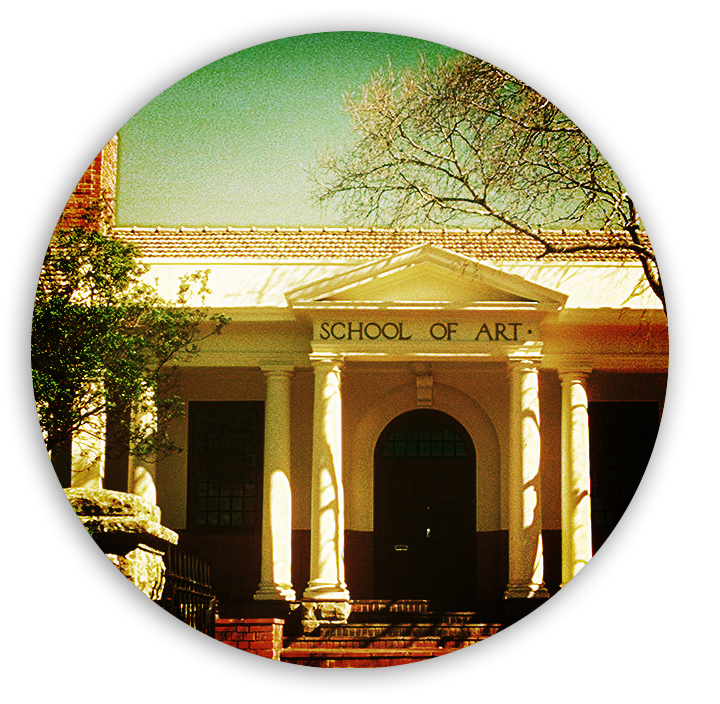 A MESSAGE FROM THE FOURTH YEAR CO-ORDINATOR
This virtual exhibition is the culmination not just of each student's year-long project, but of an integrated process that they have engaged in through the last four years. It is a process of learning both technical and conceptual skills, and developing their critical and creative faculties. Ultimately, it is a process of finding their own voices in order to express their individual, informed understandings of themselves and the world. This final year has unfolded in ways that nobody could have predicted at the start, which sets this final year – and indeed, this graduating class of 2020 –  apart. 
There is nobody in any corner of the world who has not been affected by the global pandemic that has defined 2020. It has led to struggles, suffering and challenges for every individual and group. So too, this group of students have faced individual hardships and set-backs.  They have had little time to work materially in their studios, and even less time to work together growing their practice through group interaction. Yet, what has been lost in these areas has been made up for in a growing individual and collective resilience. They have faced the challenges thrown at them, and used their creative skills and faculties to develop solutions, finding ways through the hindrances and obstacles. 
Despite this year being so centred on one defining global issue, this diverse group of students have resolutely followed their own paths and expressed their own individual voices, while also working with and navigating the pandemic.  They have worked within, and across specific creative areas, deftly weaving and combining media to suit their projects. The result is a series of exhibitions which are firmly situated within the current context, and yet are able to move beyond it.
The graduate show would ordinarily be a moment of celebration with friends, family, the community of this university and town sharing a glass of wine and moving from one exhibition to another. This year we have had to learn new ways of doing things, by holding the grad show virtually. It is no less a reason for celebration. Indeed, once again what is lost in this changed form is perhaps made up for in other ways: the show is not made up of discrete exhibitions, separated geographically, but is now held together in one collective space. Nor are they fleeting, one-night-only moments, but a more lasting and widely accessible showcase. What is on show here, alongside the sensitive, original, and diverse work presented, is also these students' resilience, courage, dedication and creativity.
Luke Kaplan